It will not be the last, but it will be one of the most varied sets of confirmations for Low Festival 2018. The Benidorm festival, which takes place from July 27th to the 29th, incorporates nine national and international names into its programming just today 🙂 with sounds ranging from folk at house, going through alternative rock and even cumbia. The North Americans 'Woods' lead this new batch with their folk of lo-fi airs.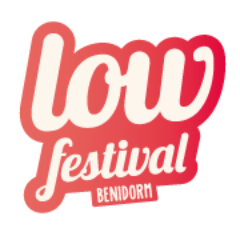 Jeremy Earl and his people have become in recent years one of the most respected bands of its kind, largely thanks to melodies such as "Moving To The Left" or "Sun City Creeps". Just a month ago they published "Myths 003", a joint album with the psychedelic Dungen that has returned to report excellent reviews in the specialized press. Another international benchmark is Moullinex.
The Portuguese DJ and producer has not only produced remixes for artists at the level of Robyn, Cut Copy or Two Door Cinema Club. He has also created authentic house and tropical electronic hits such as "Love Love Love", contained in his latest LP, "Hypersex". At the national level, Niños Mutantes lead this new batch. The Grenadians released last week "Diez & Medio", an EP in which they have returned to crown as one of the great independent national pop bands. Who will also arrive in Benidorm with a new album under his arm is Carlos Sadness. "Diferentes tipos de luz" is the title of an LP that once again places Barcelona as one of the musicians with the greatest capacity to connect with fans of tropical and hedonistic pop.
Topics such as "Hale Bopp" or "Wavelength" are already among the most choral of their concerts. Five novelties made in Jägermusic Aloha Bennets, Derby Motoreta's Burrito Kachimba, Esteban & Manuel, Melenas and Runa are the new Jägermusic bets for # Low2018. Rock, garage and cumbia for bands that mark the sound of the future, but also logic, with a decided commitment to female talent and stylistic openness.
The Woods 'Moving to the left'