May 26th is the day where +350 professional and amateur runners from all over the world meet at the Fifteenth Edition of the Vertical Run to the Gran Hotel Bali in Benidorm. This yearly sports event is a competition framed in the Towerrunning World Association World Tour in which several of the most important buildings on the planet are climbed. , such as the Empire Estate in New York, the Eiffel Tower in Paris, the Taipei 101 in Taiwan and others located in Asia, Canada, Austria, Germany, Poland, Australia, England, Switzerland, Mexico or Brazil.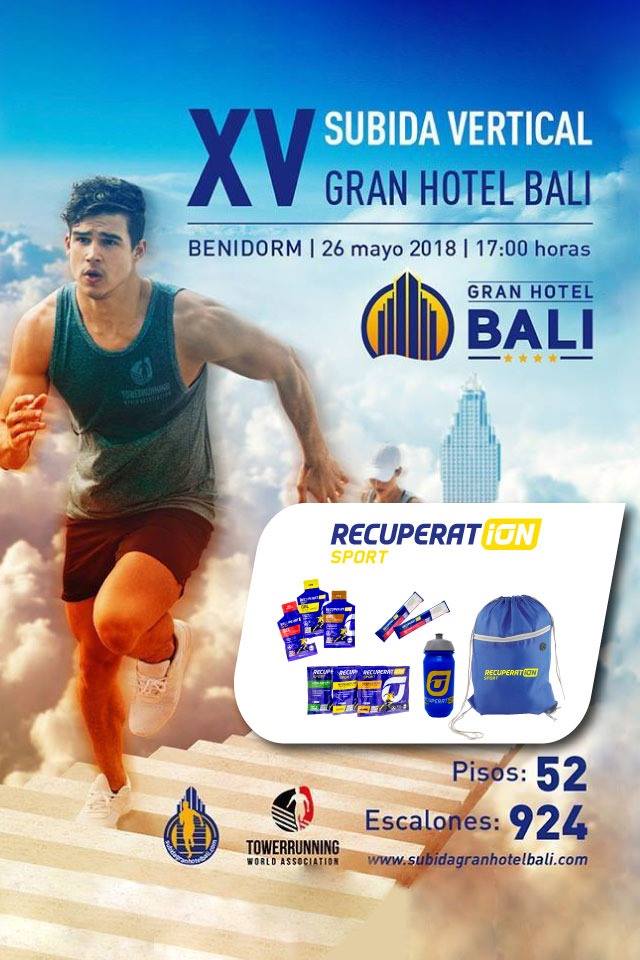 The Vertical Run to the Gran Hotel Bali is a sporting event that takes place in Benidorm every year, which is reaching an international projection, where thousands of people, including runners and teams, come to reach the top of the highest hotel in Europe. The goal is to climb the 924 steps of the 52 floors of the Hotel in record time, not suitable for cardiacs!
The organization is very satisfied with the number of registered runners so far, which exceeds +350, among which are elite athletes from around the world, including the Albanian-Italian paralympic athlete Haki Doku who will go down the 924 steps of the 52 floors of the Gran Hotel Bali in Benidorm in his wheelchair, this for sure will be one of the highlights of the event.
In addition to the elite and open categories, this year a special prize will also be established for firefighters who perform the test equipped with their full intervention suit, which weighs approximately 30 kilos.
Remember that Transfers Premier provides economical and quality Airport Transfers from Alicante Airport to Benidorm, if you need to see our airport prices you can just search for 'Benidorm' on our destinations tab.