If you live in Mars or other far away planet, maybe you do not know who is LadBaby, real name Mark Hoyle. Mark is the Dad blogger behind Ladbaby, who documents his honest approach into first time parenthood alongside his wife, LadBabyMum. He's also a self-proclaimed entrepreneur and inventor of the Toolbox Lunchbox. His many videos are a huge success in social media as they are fully loaded with tons of humour and moments of our everyday live, even if you are not a dad/mum yet you will love them.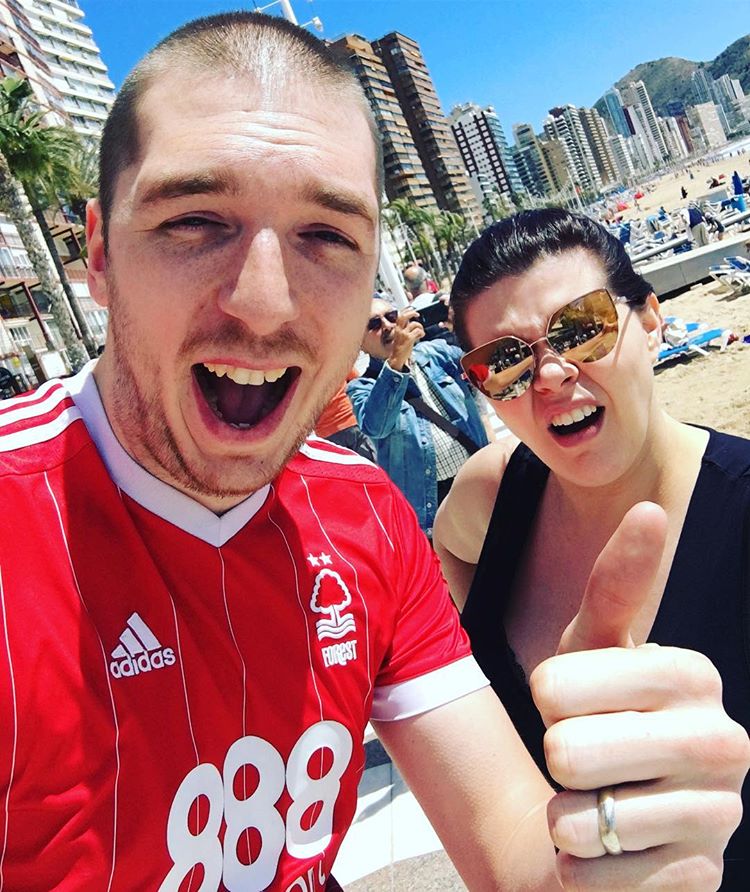 Recently the couple could be seen on Twitter as the travelled to Benidorm on a surprise baby moon holiday
You can see yourself in the videos above, very funny couple as always, follow them on their Facebook channel for weekly videos about their travels and parenting adventures.
The transition from Lad-to-Dad…one beer at a time 🍺
The LadBaby Facebook page grew to over one million followers in just four months with videos reaching up to 70 million views worldwide, one of the most infamous is the mentioned Toolbox lunchbox, the one made me and millions of people fell in love with this family. We all can relate to a lot of things of their daily life, maybe it is the reason of their huge success.
Liked this post? Please share it!