The countdown to the great yearly Aqualandia opening begins. The pioneer park in Europe in aquatic fun opens its doors in what will be its star season.
The Aqualandia water park will have a new great attraction that will be operational to the public this summer. CYCLÓN – as it has been baptized – stands as the largest in the world with 40 meters in height and a route that exceeds 200 meters. Throughout it, the visitor encounters different falls, curves and descents.
A trip that takes place through a broad slide of 2.7 meters wide on a float with 4 seats, all this to culminate in the central element of the attraction: a large vortex (a kind of giant funnel) of 22 meters in diameter and with an inclination of 45 degrees, which, given the speed reached by the floats, generate a sensation of zero gravity. Cyclón offers fun for everyone. Your float for 4 people invites you to enjoy the experience with family or friends.
This new attraction is a bet for the Aqualandia group. Its careful aesthetics is thought to be enjoyed from inside and outside by those people who just want to enjoy their beauty seeing how the rest of the visitors live the adventure in the biggest Cyclone in history.

Cyclón responds to the policy of constant investment of Aqualandia to remain a leader in fun and to be at the forefront of world aquatic leisure for 33 years.

Aqualandia, reference of international aquatic leisure.
[ultimate_heading main_heading="How to book Aqualandia tickets online?"]You can buy your
Aqualandia Tickets online
or in any Travel Agency on the Valencian Region[/ultimate_heading]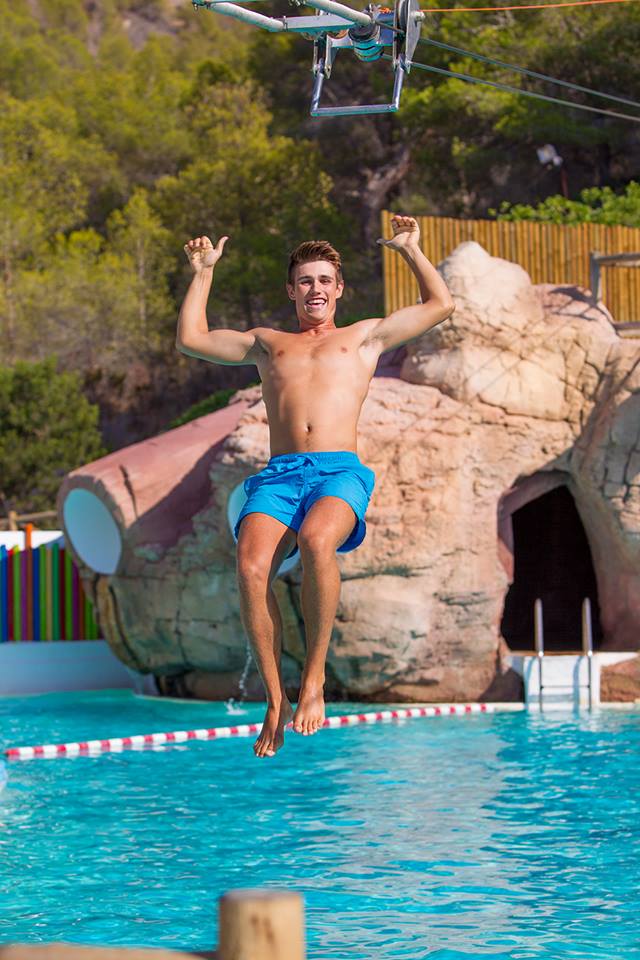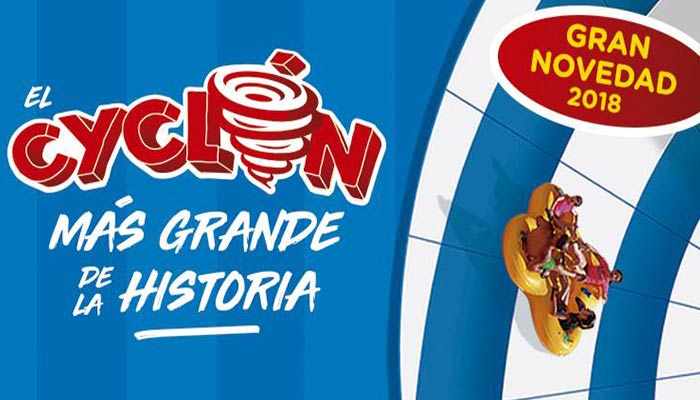 Aqualandia opened its doors in 1985. Since its launch, the water complex has opted for cutting-edge attractions such as VERTI-GO (its latest addition in 2013) the tallest capsule slides in the world with 28 and 33 meters of height respectively. Big Bang is another example of leading attraction. A set of slides of different heights and inclinations with a verticality of 60% that create a sensation of free fall.

Aqualandia has in its entirety, with more than twenty amusement attractions for all audiences: adrenaline, family or children attractions as well as a large area designed for the "kids of the house". Attractions such as Splash (users can compete with each other on mats) or Rapids (visitors travel as a group along a unique and exciting journey on a large float) show that fun, either between friends or entire families, is very demanded in Aqualandia.
Cyclón: The new Aqualandia Water Attraction
Where is Aqualandia Benidorm?